CAR | TRUCK | SUV
High Performance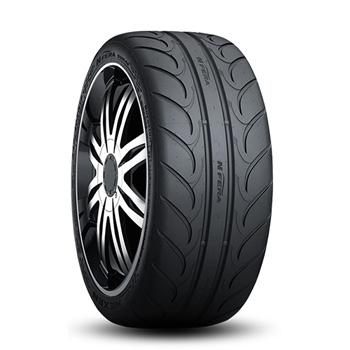 Nexen N'Fera Sur4G
Two wide linear grooves and two diagonal grooves deliver high drainage performance enhancing driving performance on wet roads
Three wide ribs in the center maximize vertical stiffness for enhanced braking performance
Wide center ribs provide maximized vertical stiffness for enhanced high-speed forward driving stability
Maximized diagonal block stiffness enhances handling performance when cornering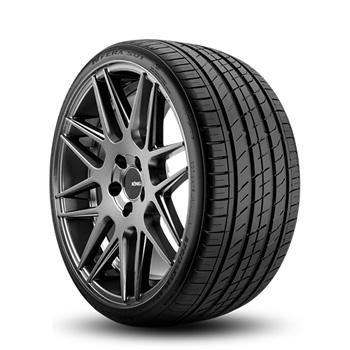 Nexen N'Fera SU1
The Nexen N'Fera SU1 is your summer tire of choice when navigating through a sudden storm or cruising on a desert road. The tire's 3 main grooves and 1 semi-groove designs work together to enhance handling in wet conditions. Excellent dry and wet traction are supported by optimum split surface siping. By increasing shoulder block stiffness, pressure distributes evenly and ensures maximum cornering performance.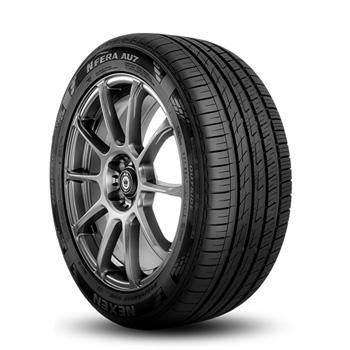 Nexen N'Fera AU7
Maximizing drainage capacity by applying the open lateral grooves and optimal asymmetric design
Securing wide traction during cornering by applying semi-ribs – maximizing the handling stability. Reinforcing block stiffness by applying kerfs – improving the handling performance
The 5 optimal variable pitch blocks for dispersing the pattern noise reduce the negative pressure and generate a soft tone, thereby ensuring a silent and comfortable ride
Increased snow performance by increasing the number of biting edges through the fine sipe design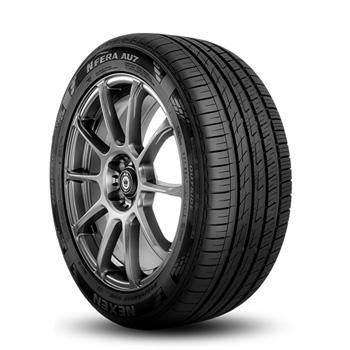 Nexen N7000 Plus
The Nexen N7000 Plus includes a round block edge design which provides a quiet and comfortable ride. A rigid shoulder block design enhances cornering and handling stability while the kerf design and silica compound allow for confident performance on wet road conditions. Four straight wide grooves provide excellent water drainage and anti-hydroplaning performance.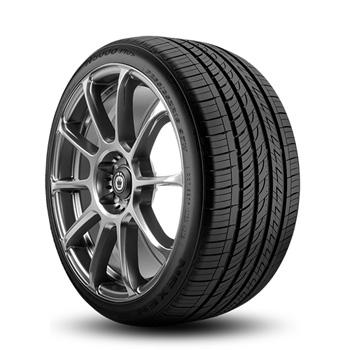 Nexen N5000 Plus
The Nexen N5000 Plus features an innovation simple in its concept, but brilliant in its function. Dimples on the tread act to distribute heat evenly across the tire to prevent abnormal wear, which in turn, extends strength and the life of the tire. Groove serration provides stability and the lateral groove design offers a peaceful and comfortable ride.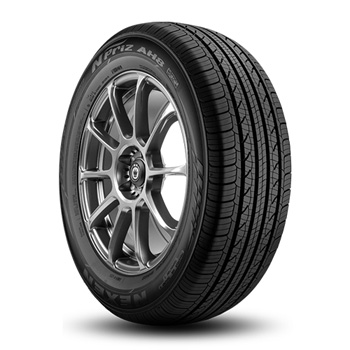 Nexen N'Priz AH8
The optimal design of the uniformly divided ribs and sipes at the center optimizes contact pressure to deliver outstanding ride comfort and driving stability
The uniform block partitioning and optimized groove design of the shoulder maximize the longitudinal rigidity of the block to improve braking performance
The lattice lateral grooves and sipes, which reinforce contact stability, optimize uniform pressure distribution, prevent abnormal wear and maximize product life
The wave sipes, which are optimally designed using a state-of-the-art simulation program, reinforce snow traction and provide excellent all-season driving performance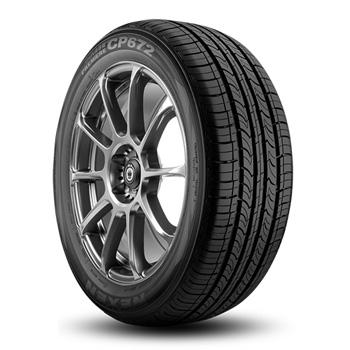 Nexen CP672
A quiet ride all year 'round, is the hallmark of the Nexen CP672 – an optimized sectional design reduces pattern noise for ultra-quiet driving. Stable handling and tight cornering are heightened by the rigid shoulder block design. The straight center semi-dual rib offers higher speed responsiveness as well as excellent steering. Rest assured when the roads are wet, four straight wide grooves maximize wet traction and anti-hydroplaning performance.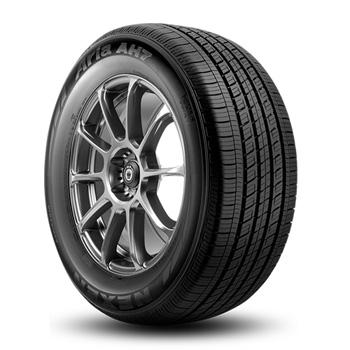 Nexen Aria AH7
Nexen's Aria AH7 is well-suited for exploring all year long – designed for safety and precision even on wet roads. Increased block stiffness aides in excellent grip when cornering at increased speeds, while sound is reduced via a 5-optimal pitch arrangement that distributes noise to a low level. The Aria AH7 has a uniformly designed center width that achieves even tire wear for greater driving pleasure and value.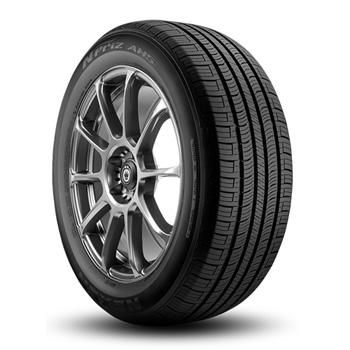 Nexen N'Priz AH5
The Nexen N'Priz AH5 has four wide longitudinal grooves that improve drainage performance; a rigid shoulder block design to enhance cornering, handling and a quiet comfortable ride; and a dual kerf design to enhance block stiffness and mileage.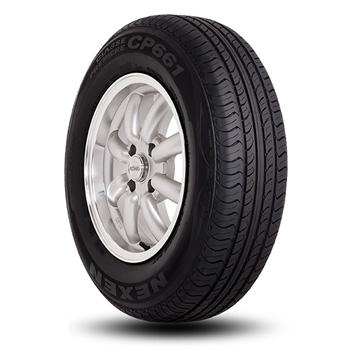 Nexen CP661
The Nexen CP661 is engineered for high performance when the summer heat is on. Confident cornering and stable handling is made possible by the center block. A straight center rib elevates handling. Traction is assured when it's wet; the CP661's organic style lateral grooves and 4 straight wide grooves upgrade drainage and anti-hydroplaning performance.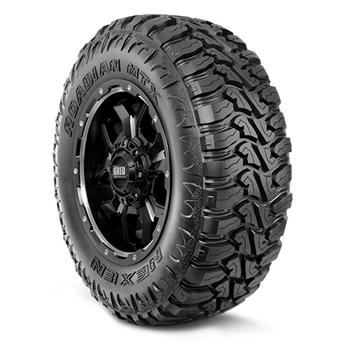 Nexen Rodian MTX
The Nexen Roadian MTX features an aggressive design that is extremely versatile for on- and off-road driving. Each tire boasts a dual sidewall design that allows you to customize the look of the tire on your vehicle. The Roadian MTX also features a standard 3-Ply design and F-Load weight rating that makes it extremely capable for heavy hauling. With such rugged traits you wouldn't expect the Roadian MTX to be as quiet as it is on the highway, but thanks to its patented tread block design the road noise has been minimized.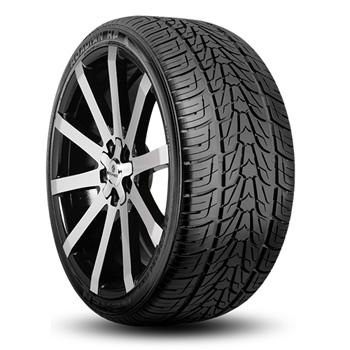 Nexen Rodian HP
For enhanced high performance grip on any road surface, the Nexen Roadian HP is the right choice. Its large shoulder block maximizes cornering grip and stability, while the arrow-type center rib improves handling. Pattern noise is reduced by a 5 random pitch variation. When wet conditions hit, wide deep grooves provide excellent drainage, braking and anti-hydroplaning.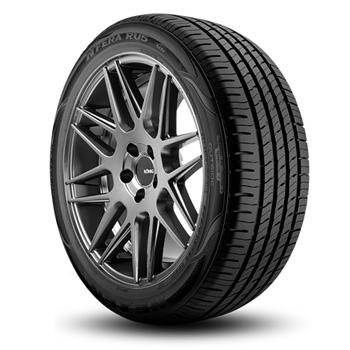 Nexen N'Fera RU5
You want it; you've got it from the Nexen N'Fera RU5 – traction, great handling and strength for all seasons. The tread design incorporates waves, grooves and a micro-grooves to deter hydroplaning as well as improve grip – whether it's raining or snowing. A second outside rib spanning asymmetrically to the inside creates stiffness for greater stability and cornering ability. For high performance SUV, this is your tire.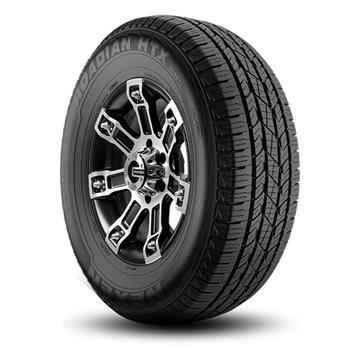 Nexen Rodian HTX RH5
Zig-zag sipe design increases all-season and braking performance
Open outside shoulder design improves off-road performance with optimal mud extraction and heat reduction
Sipe in groove design prevents pebbles from getting stuck and improves mud extraction performance
Multi-sequence tread design on center and shoulder delivers optimal noise, wear and drainage performance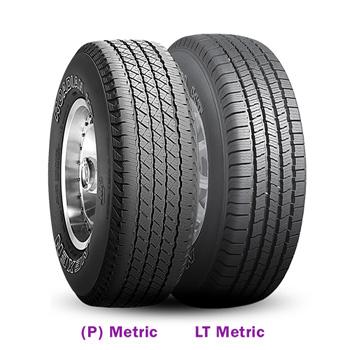 Nexen Rodian HT
The Nexen Roadian HT does double duty on the highway and rougher terrain. Rigid shoulder blocks assure precise handling, maximum load durability and progressive cornering. Off-road performance and snow traction are improved by well-balanced and multiple kerfs. 5 Random pitch variation reduces noise, while the HT's twin-block design improves durability and road contact. Water is effectively drained reducing the risk of hydroplaning by 4 wide straight grooves.
Nexen Rodian AT Pro RA8
Dual-block design prevents gravel from being caught and damage caused from external impact
Micro-groove design enhances driving performance and traction on wet or snow covered roads
Staggered center rib and increased block strength provide greater biting for off-road use
Wide shoulder block design and enhanced block stiffness increase stability and durability, even on tough roads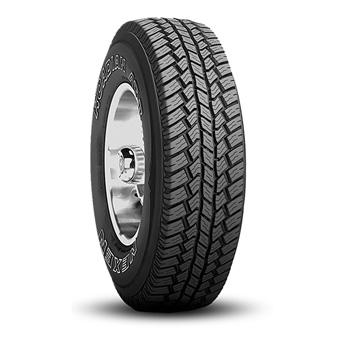 Nexen Rodian AT II
The Nexen Roadian AT II has zig zag grooves that enhance on and off road traction. The multi wave kerf design has excellent gripping power. Along with these qualities, the center design maximizes load durability.
Nexen Rodian MT
Mud has met its match! The Roadian MT is specifically engineered with deep grooves to combat the demands of mud and rougher terrain. Expressly designed shoulders and a super rigid tread block design maximize load durability. Zig-zag shoulder blocks matched with optimized wide grooves accomplish outstanding driving power, excellent water drainage and anti-hydroplaning performance on and off roads – wet or dry.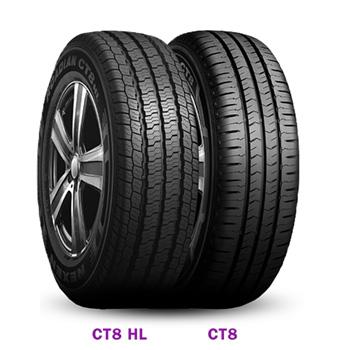 Nexen Rodian CT8 HL
The Nexen Roadian CT8 HL maintains optimal rigidity balance by including a half depth transverse groove in the center block. Also square shaped dimples in the tread prevents stress, resulting in improved durability and tread life.