CAR | TRUCK | SUV
Light Truck Tires / Offroad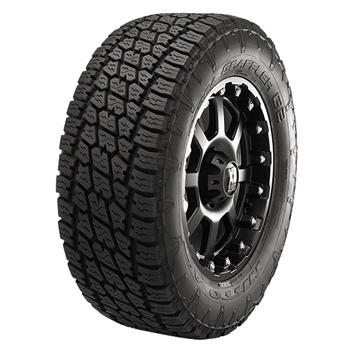 Nitto Terra Grappler G2
The Terra Grappler G2 is Nitto's next generation all-terrain light truck tire specifically designed to meet your everyday on and off-road adventures. Whether you're commuting to work, towing a trailer or headed up to your favorite mountain trail; the balanced off-road and on-road performance of the Terra Grappler G2 will get you to your destination.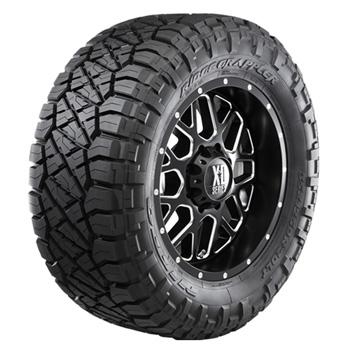 Nitto Ridge Grappler
The Ridge Grappler represents the next generation of the Nitto Grappler family of products which provides the best of both worlds from our mud-terrain and all-terrain product offerings. Featuring a revolutionary dynamic hybrid tread pattern, the Ridge Grappler provides a quiet and comfortable ride while the deep, aggressive sidewall lugs and tread pattern provide capable off-road performance.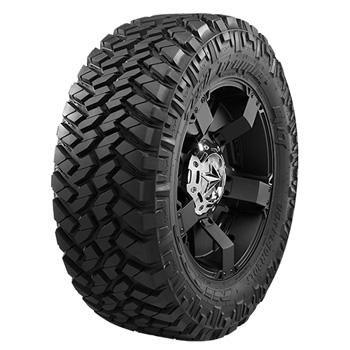 Nitto Trail Grappler
The Nitto Trail Grappler® M/T blends some of the performance of the Mud Grappler® with the on-road comfort of the Terra Grappler® to create an off-road tire that is both aggressive and quiet.
For off-road performance, the 3-ply sidewall and thick rubber construction increase puncture resistance. On the tread surface, the blocks provide additional biting edges that command lateral stability and enhance forward traction. For on-road comfort, Nitto's engineers used advanced sound analysis equipment to systematically reduce noise levels commonly associated with off-road tires for a quieter drive.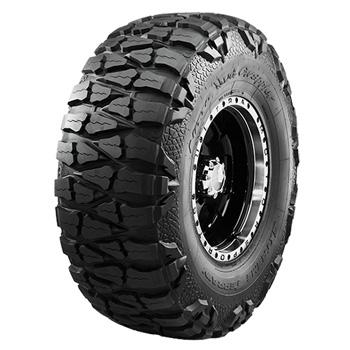 Nitto Mud Grappler
The Nitto Mud Grappler® Extreme Mud Terrain tires provides traction over various off-road terrain, whether it's dirt, rocks or mud. The massive side-lugs and 3-ply polyester sidewall construction add more protection to help prevent sidewall punctures when facing the most challenging off-road obstacles. The Mud Grappler® tire can handle anything you throw at it.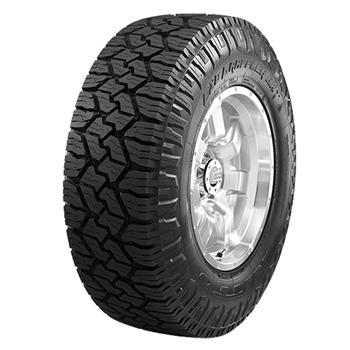 Nitto Exo Grappler
The Nitto Exo Grappler™ AWT is built to meet the all-weather demands of off-road truck enthusiasts. Whether their journey takes them through off-road trails, gravel, or farmland, the Exo Grappler AWT is built for 4-seasons of 4-wheeling. Featuring an all-new chip resistant all-weather compound, 3-ply sidewall construction, and large, thick sidewall lugs, the Exo Grappler AWT provides armor for the elements.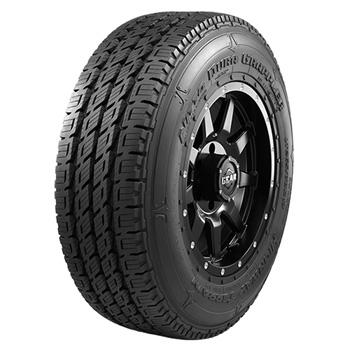 Nitto Dura Grappler
When you spend a lot of time behind the wheel, the quality and comfort of the drive matters. Nitto engineered the Dura Grappler® highway terrain tire for on-road comfort and longevity. The tire is suitable for a wide variety of light trucks, and SUVs and the tread patterns are tailored for each: SUV sizes are offered in a quiet 5-rib design while heavy-duty truck sizes are offered in a durable "E" load range 4-rib design.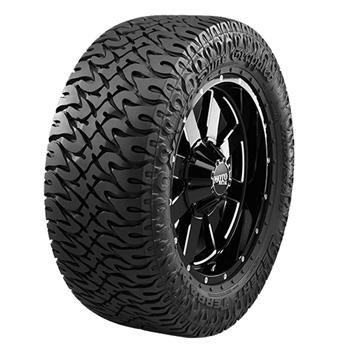 Nitto Dune Grappler
The Nitto Dune Grappler® light-truck tire was engineered to provide both on-road comfort and off-road performance on packed dirt, sand and loose rocks. The sidewall lugs and 3-ply polyester sidewall* construction add protection to resist sidewall punctures. The tread blocks increase rigidity, helps to reduce irregular wear and minimize road noise.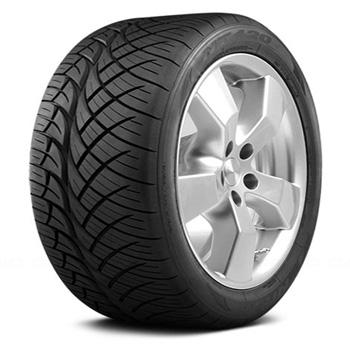 Nitto NT420S
The Nitto NT420S performance tire is designed for your truck or SUV. Available in many plus-sized wheel fitments, this tire is designed to complement both your factory original and aftermarket wheels. The tire features a non-directional, asymmetrical pattern that can be cross-rotated so it wears more evenly. This feature also helps provide a quieter, more comfortable ride and longer tread life. The result is a comfortable, ultra high performance tire that helps provide year-round performance.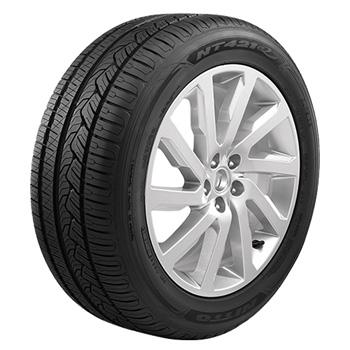 Nitto NT421Q
Vehicles have evolved throughout the years (from sedans, to SUVs, and now the crossover utility vehicle), but have your tires done the same? The Nitto NT421Q® is Nitto's premier all-season tire built specifically for your crossovers (CUV) and SUVs. From style to function, the NT421Q® has been created with the foremost purpose of getting you safely to your destination throughout the seasons. The unique and stylish asymmetric tread design provides a quiet and comfortable ride while delivering all-season traction.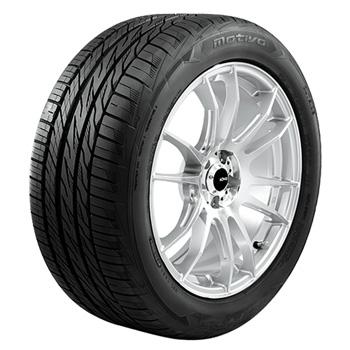 Nitto Motivo
The Nitto Motivo is an all-season ultra-high performance tire engineered to keep pace with your active lifestyle. Whether you're headed to the slopes for a ski weekend or a leisurely drive up the coast, the Nitto Motivo navigates you safely, even through challenging road and weather conditions. Motivo is a quiet, comfortable tire that performs in all weather conditions.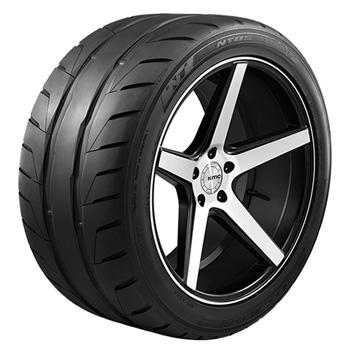 Nitto NT05
The Nitto NT05™ is a max performance tire engineered to complement the power of your vehicle. It was developed through extensive computer simulation modeling and on-track testing. The rigorous development process helped produce a street tire that provides precise and responsive handling and performance. Knowing the tire is responding to your inputs will inspire your confidence.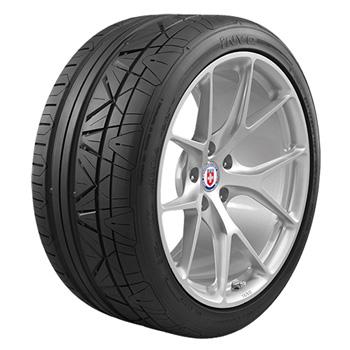 Nitto Invo
The Nitto Invo® is an ultra high performance street tire that provides a blend of performance, ride comfort and quality. The Invo tire line-up was specifically developed for staggered sized applications commonly found on luxury and high-performance vehicles. State-of-the-art computer engineering and specialized digital testing equipment were used to produce a tire that reduces perceived road noise, and provides a comfortable ride, so you can hear what really matters — conversations, music, or the exhaust note of your car.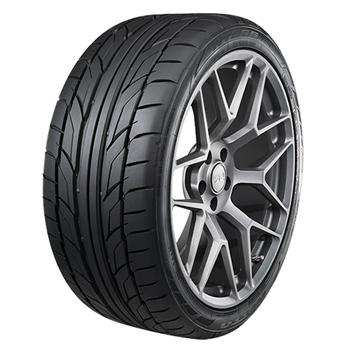 Nitto NT555 G2
The Nitto NT555 G2 is the next generation ultra high performance summer tire designed with the performance driver in mind. With increased* traction, handling and wet-braking capabilities, the NT555 G2 will get you off the line quickly, provide stability in the straights and confidence in the corners.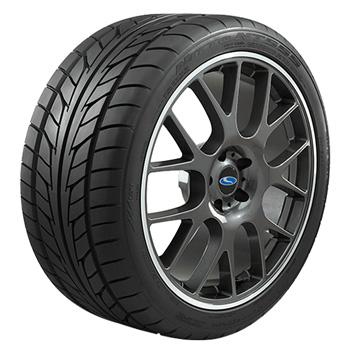 Nitto NT555
The Nitto NT555 is an ultra high performance summer tire designed with the performance driver in mind. With increased traction and handling capabilities, the NT555 will get you off the line quickly, provide stability in the straights and confidence in the corners. Enjoy performance and prolonged tread life.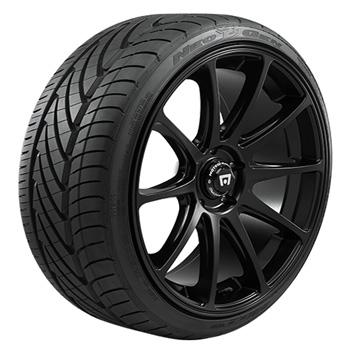 Nitto NeoGen
The Nitto Neo Gen® is an all-season tire created to provide performance in all weather conditions. Its silica-reinforced tread compound and asymmetrical non-directional design help provide comfort, performance and peace of mind all year round.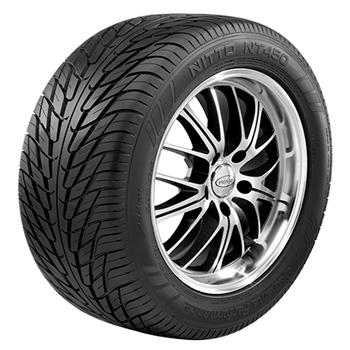 Nitto NT450
The Nitto NT450 is an all-season, ultra-high performance tire. The directional tread design performs exceptionally well in wet weather by evacuating water through the slanted grooves and lateral slits. The double center rib provides increased stability on straight-aways and while braking and accelerating.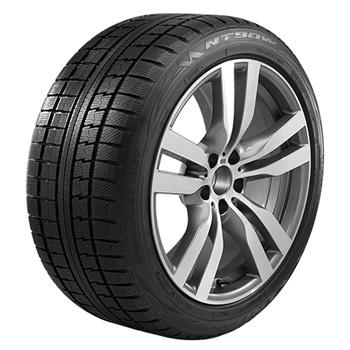 Nitto NT90W
With advanced 3D interlocking and multiwave siping, and a silica-infused compound the NT90W is engineered for severe winter driving conditions. It is a studless winter tire sized for crossover vehicles, SUVs and passenger cars and made with a unique blend of natural materials that improve winter traction. Crushed walnut shells bite into ice and snow while bamboo charcoal helps absorb water off the road surface. Nitto's NT90W helps you stay connected with the road, even in adverse weather conditions of ice and snow.